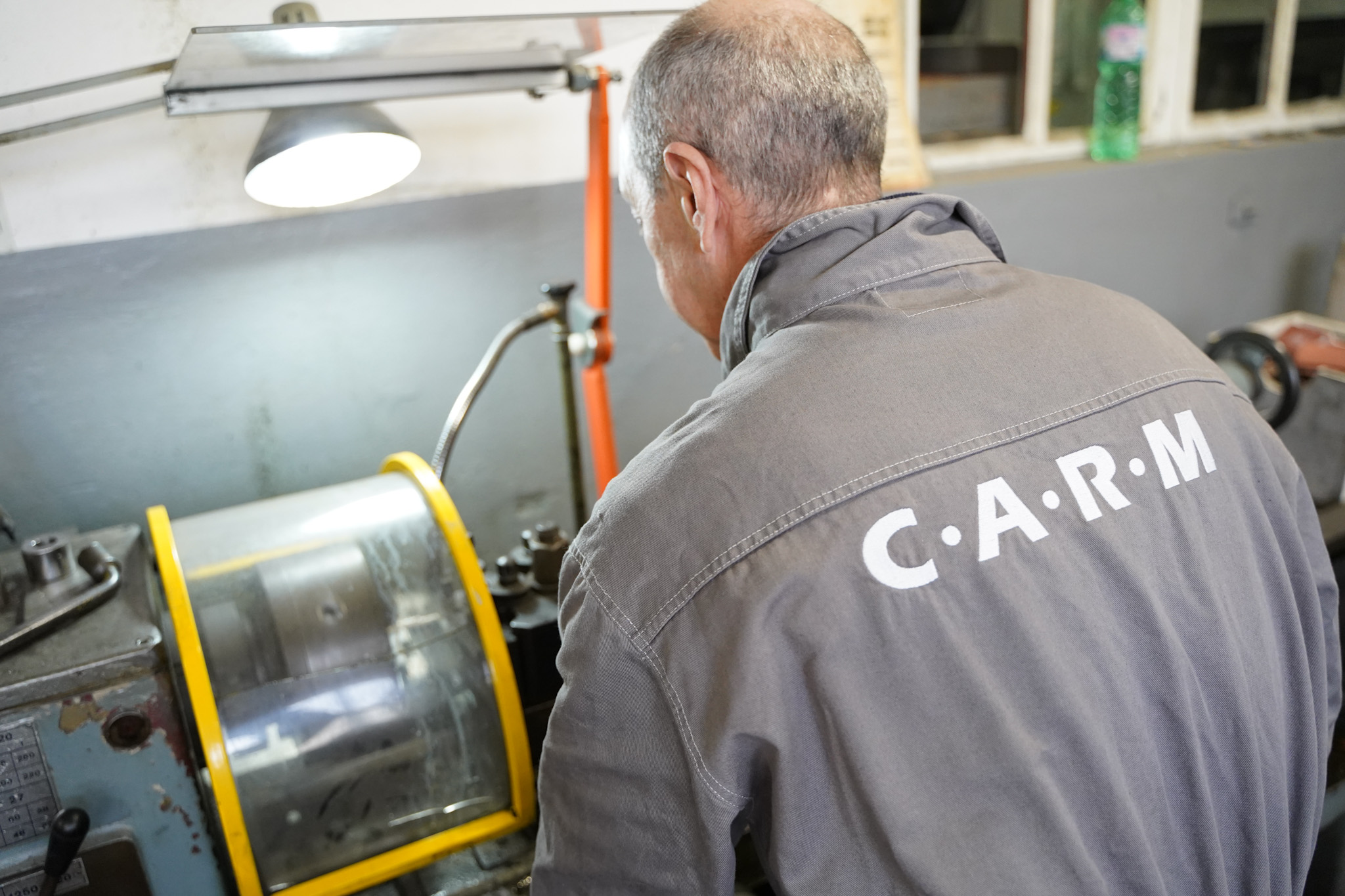 OUR DEPARTMENTS
The C.A.R.M. Shipyard employs experts in the field who can carry out their maintenance and restoration works in specialised departments on site.
CARPENTRY WORKSHOP
Our carpentry workshop carries out the complete restyling of all types of vessels and fine furniture, performing handcrafted work with particular attention to detail and hand finishing of the products made.
In particular, we carry out interior and exterior conversions and modernisations, construction of teak decks on wooden and fibreglass boats, wood carpentry works complying with high quality standards for both interiors and exteriors, deck maintenance and restoration of fittings as per original model.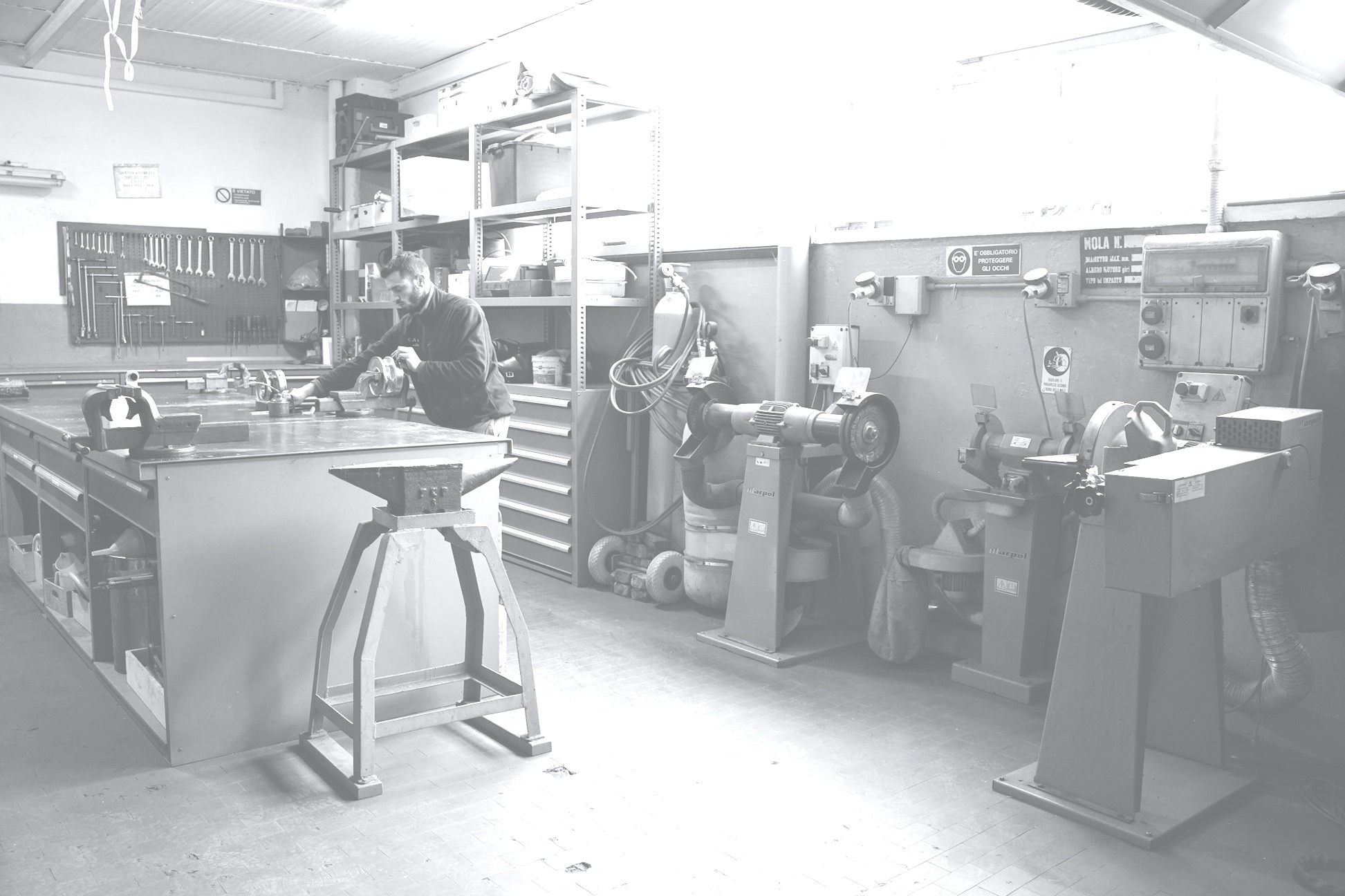 MACHINE WORKSHOP
Each creation is the result of teamwork: our team collaborates in absolute synergy to achieve an excellent and exclusive end product, ensuring high quality standards.
We carry out complete re-powering of all types of engines, as well as periodic overhauls and servicing during boat storage.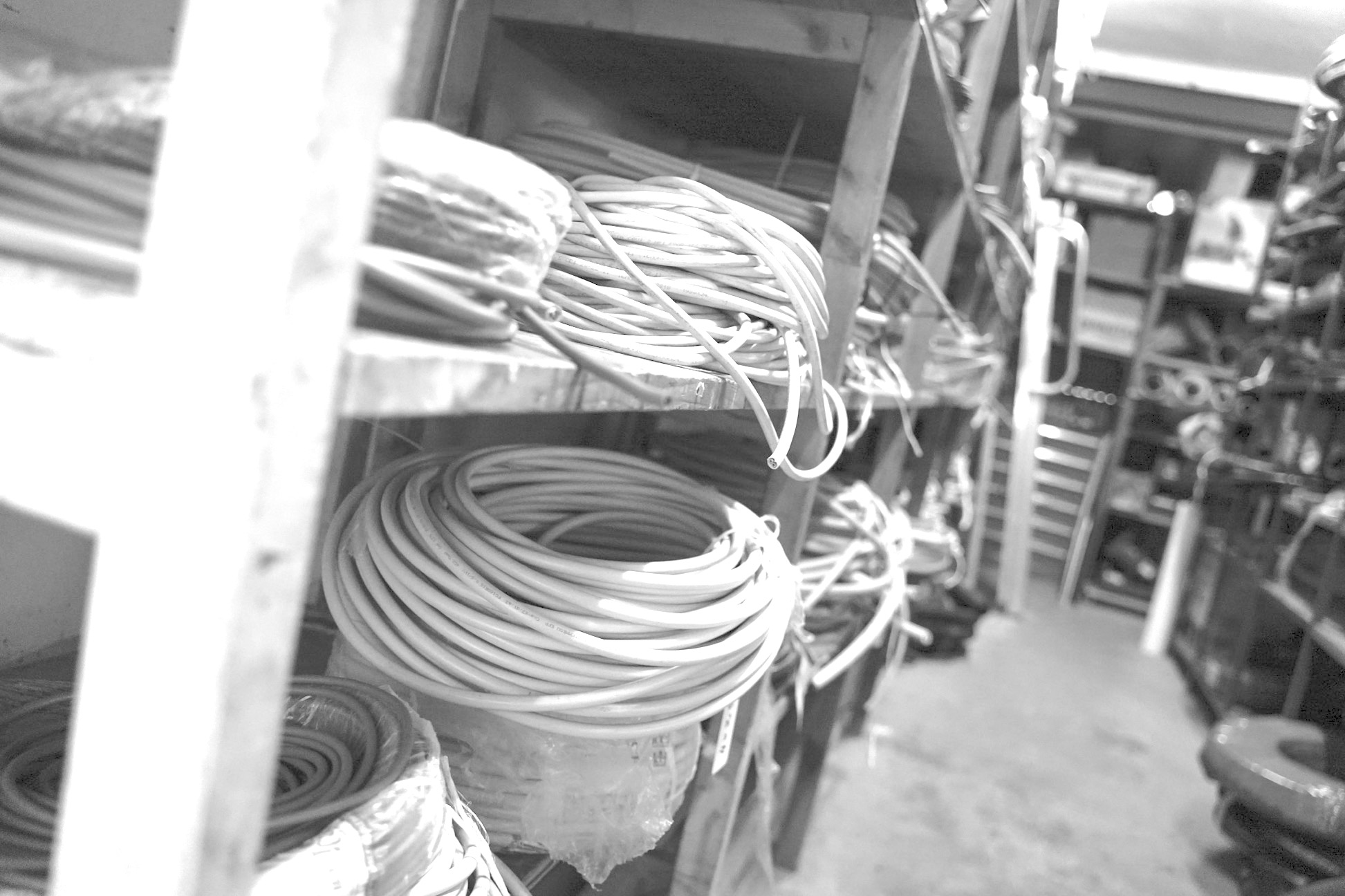 ELECTRICAL WORKSHOP and on-board electronics
Our electrical workshop maintains and repairs on-board electrical and electronic equipment, providing complete refurbishment and installation from scratch of state-of-the-art electrical and audio video systems.
We develop and install complete on-board home automation systems.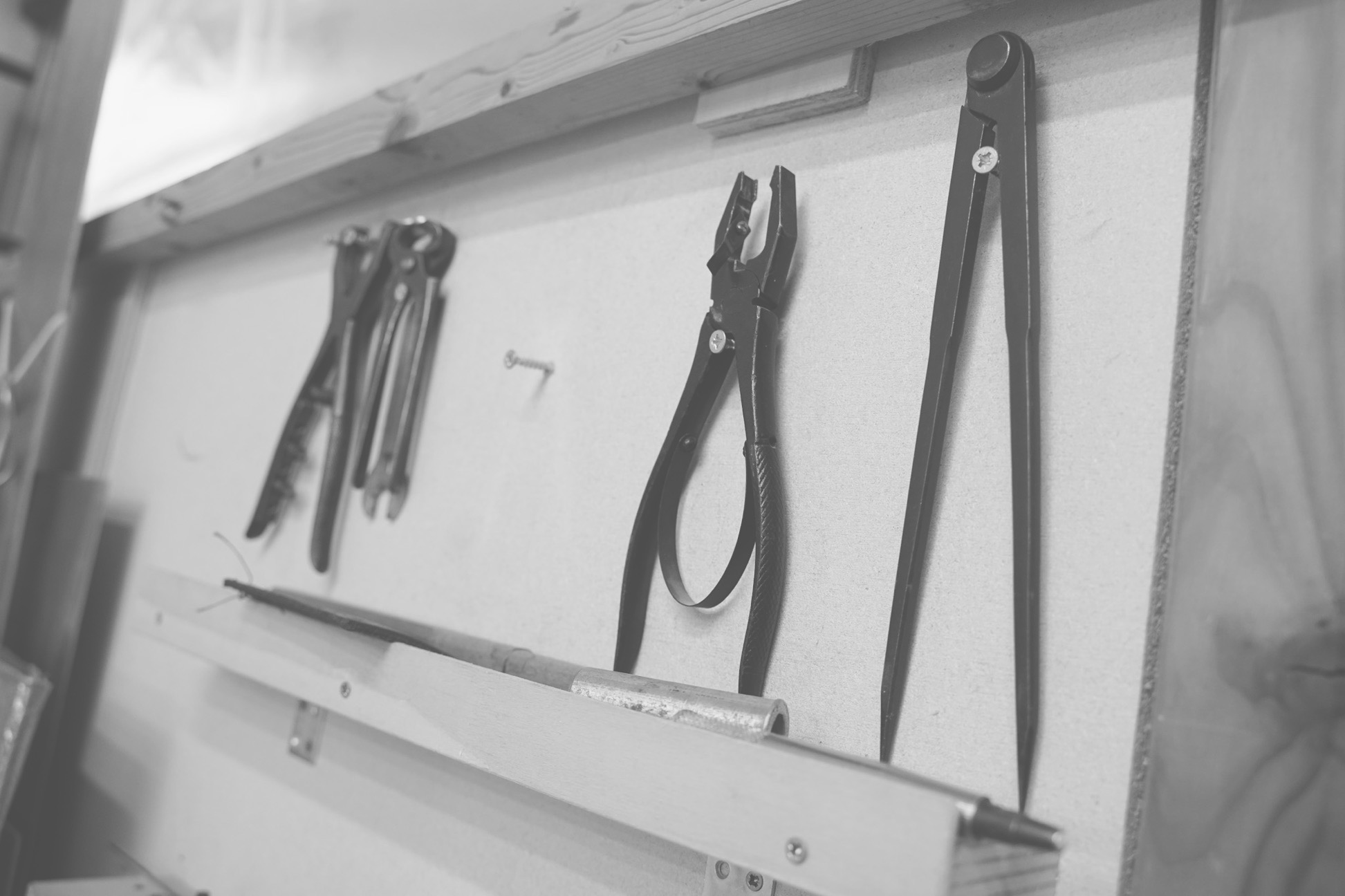 UPHOLSTERY
The upholstery workshop can completely renew the interior and exterior appearance of sailing and motor yachts.
We make ceilings, bedheads, fabric-covered panels, customised curtains and accessories, interior cushions made from water-repellent fabrics, linen, cotton and leather, carpets and rugs made from different materials, capable of recreating unique and elegant atmospheres, suitable for any environment.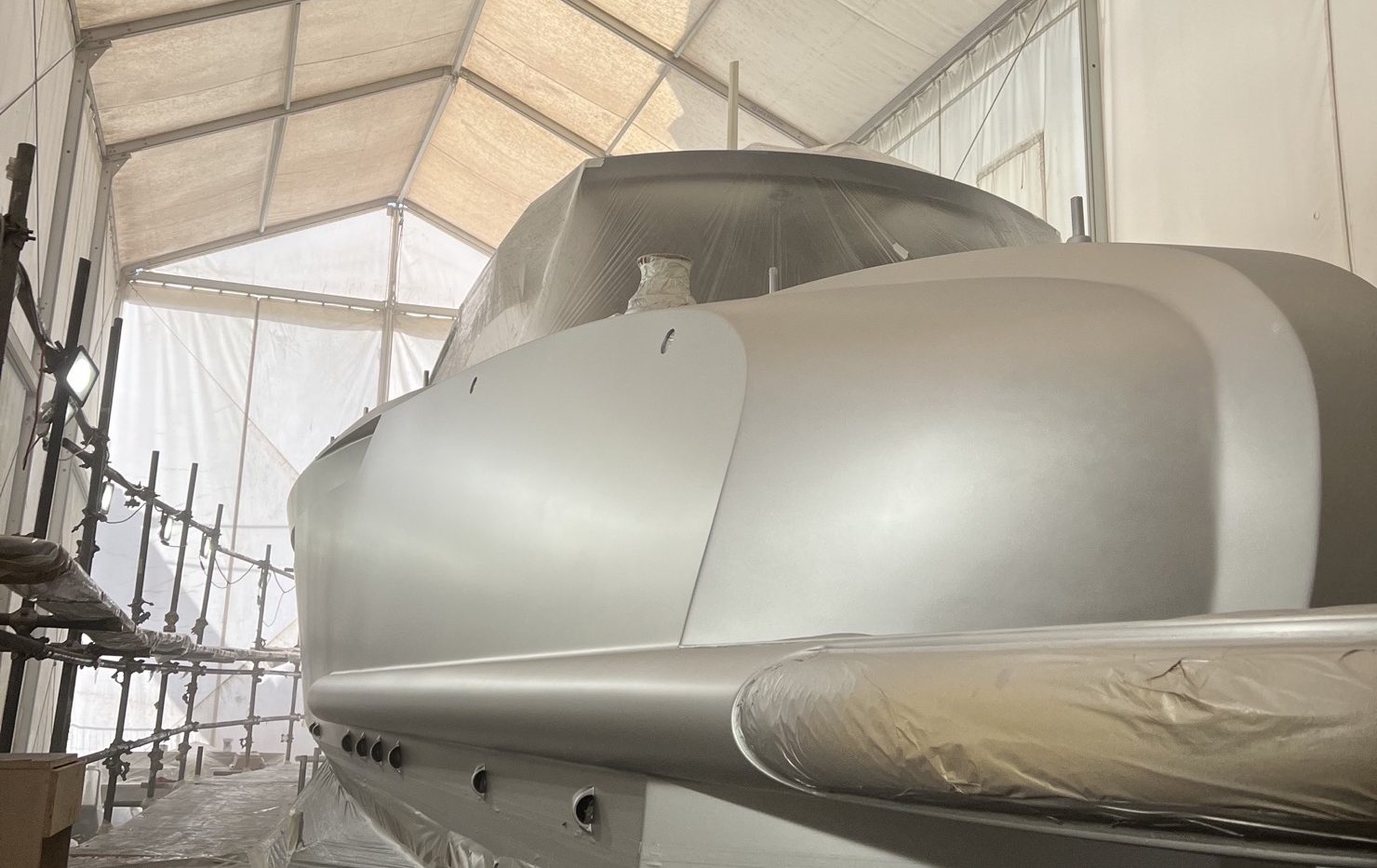 PAINTING
Being specialised in the execution of painting cycles using both "brush" and "spray" techniques, our Shipyard is equipped with a paint booth that can accommodate boats up to 25 meters long, equipped with activated carbon filters for the execution of highly professional finishes in complete safety.
In accordance with the same guaranteed quality standards, we perform painting works on boats up to 40 metres long, by creating dedicated spaces according to the size of the hull.
Within the painting area, we also carry out both partial and full polishing of hulls, as well as fibreglass repair and gelcoat finishing works.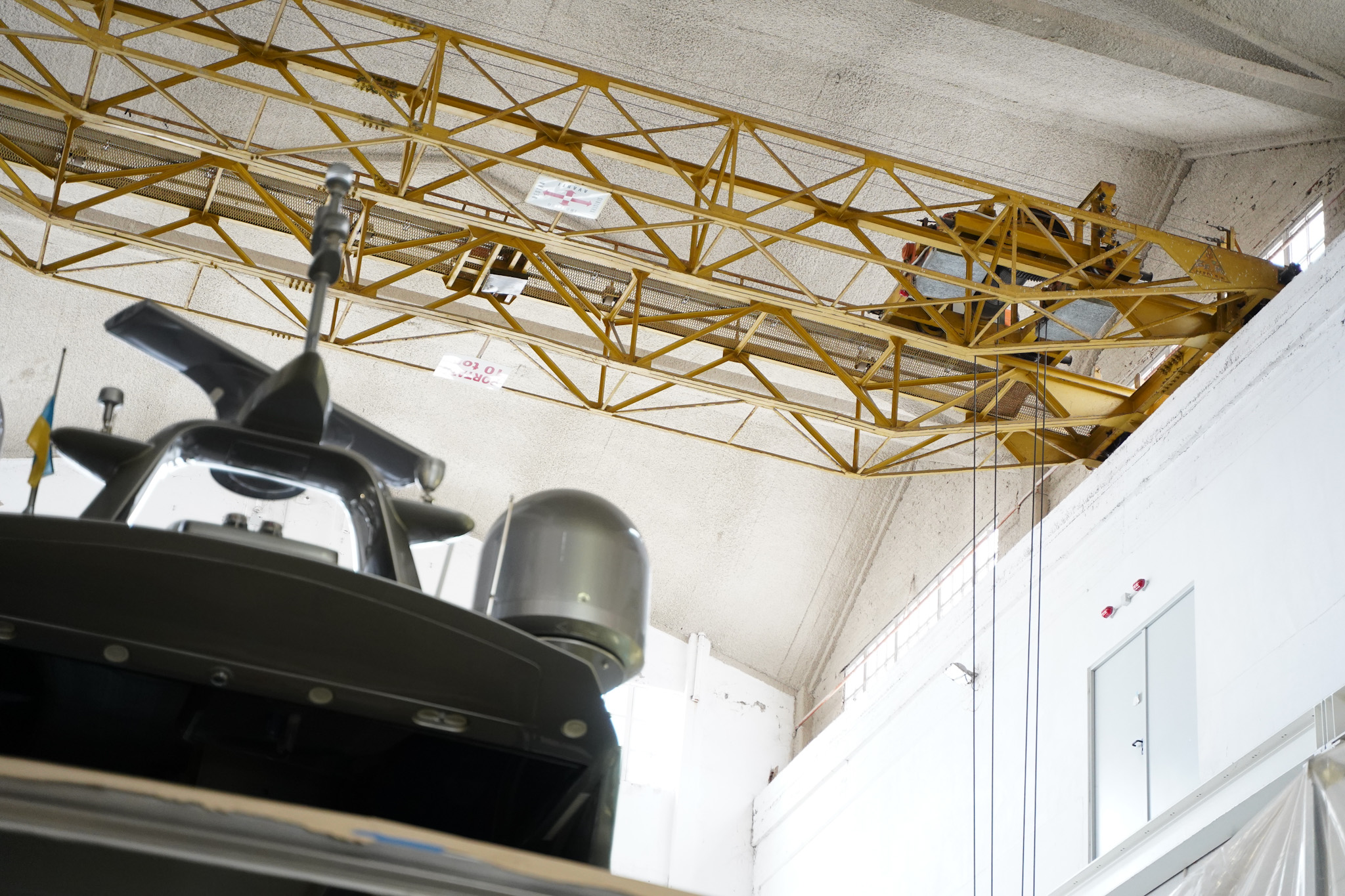 HANDLING
Our Shipyard is equipped to ensure the utmost care and safety in hauling, launching, lifting, handling and cradling or putting on blocks of hulls.

We can rely on our hydraulic platform lift that allows hauling and launching of boats up to a weight of 75 tonnes and a motorised stacker to handle hulls of up to 100 tonnes.