OUR SHIPYARDS HAVE PROVIDED REFITTING AND DRY BERTHING SERVICES FOR PLEASURE BOATS IN TIGULLIO SINCE THE 1960s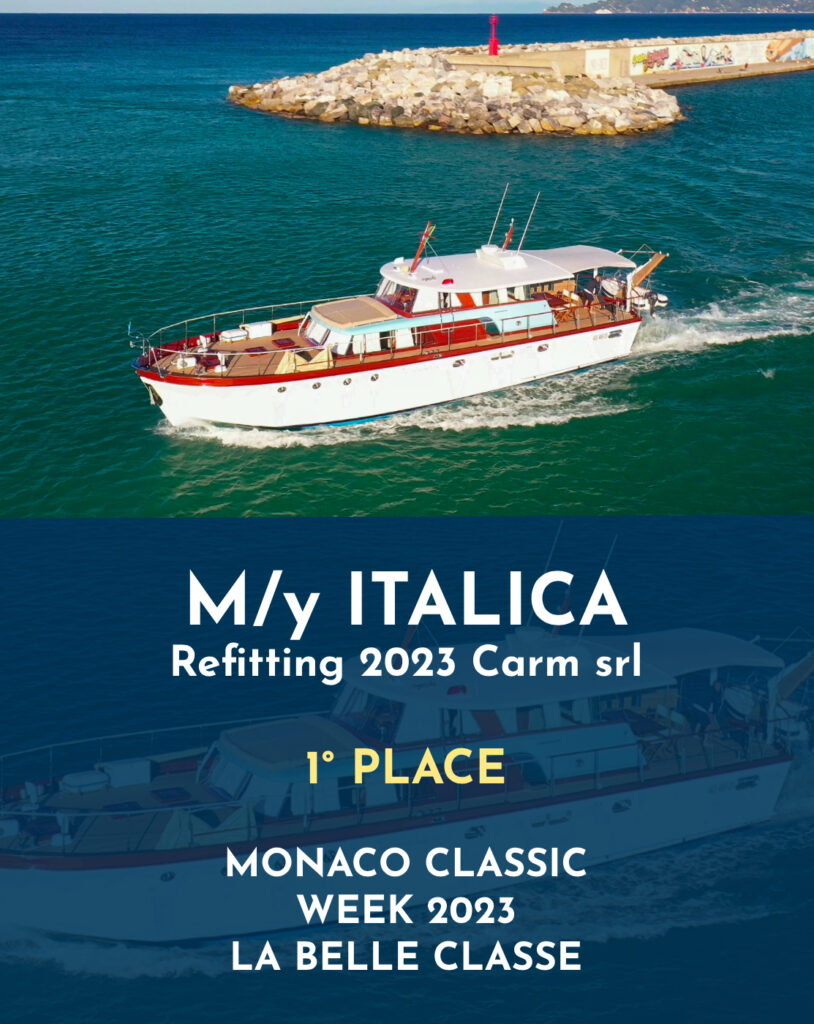 CARM's history dates back to 1970, when many small motorboats sailed in the sea of the Gulf of Tigullio.
In 1960, the CRAM Shipyard was established in Lavagna by Commander Guido Prina, a far-sighted boating pioneer who entrusted its management to Roberto Poirino, who soon turned the Shipyard into a well-known dry berthing facility in the Tigullio region.
The passion of the Shipyard founders was passed down to CARM's current management, i.e. Roberto's son director Marco Poirino and administrative manager Stefania Podestà, who took over the Shipyard in 2015.
In 1972, the Shipyard was already equipped with a forklift which is still in operation and is now used together with a modern reach stacker for boat handling. However, since those distant times, it expanded its activities and specialisation. In the 1990s, when wooden boats were replaced by fibreglass boats, the Shipyard quickly adapted to the new requirements, specialising in working with new materials.
Today, alongside its traditional activity aimed at vintage wooden boats, CARM's highly qualified workers devote their experience and specialisation to the exterior and interior refit of both sailing and motor yachts, carrying out mechanical, electrical and electronic overhauls, as well as re-powering, complete painting of hulls and refitting of interiors and furnishings.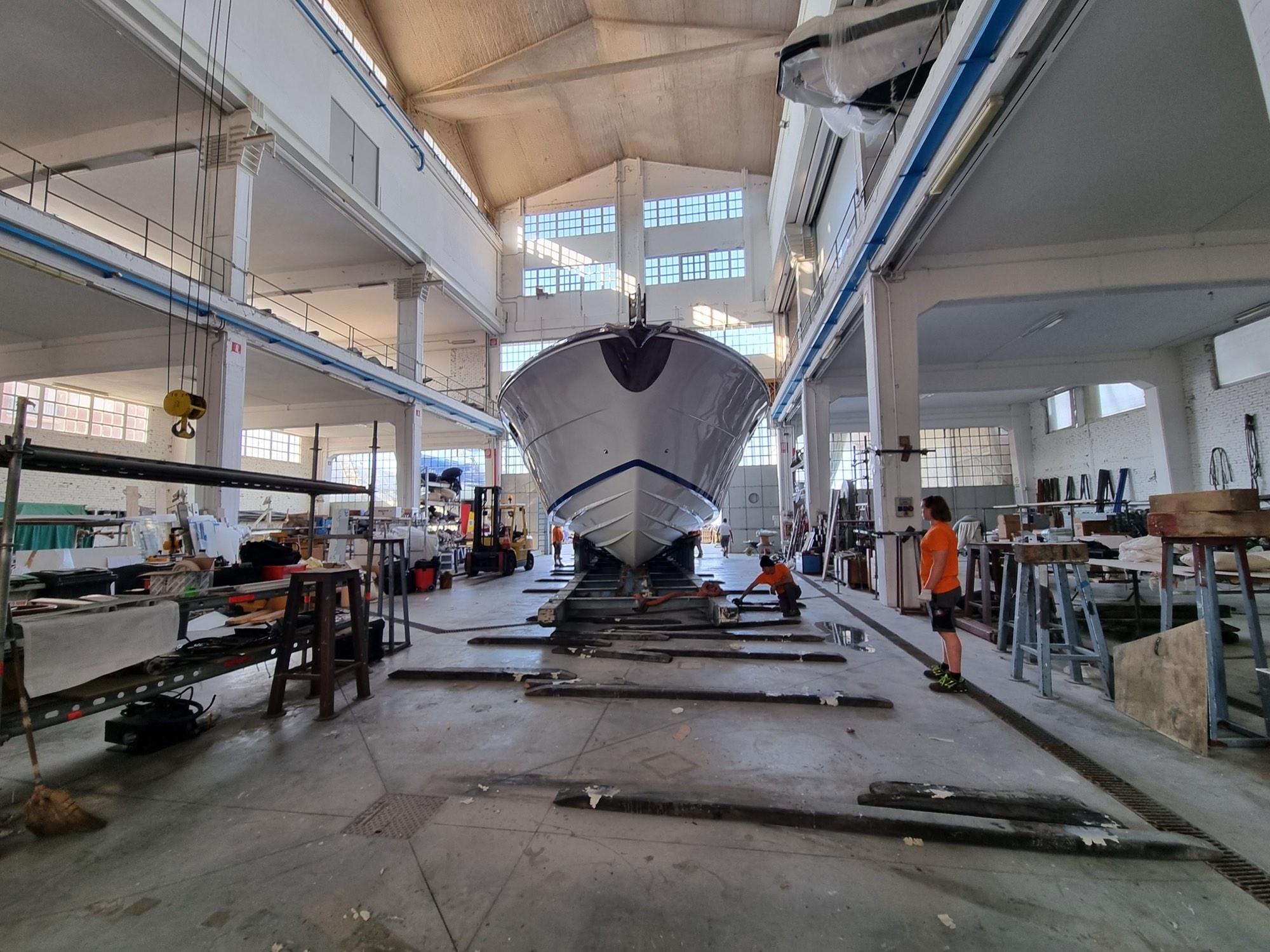 SKILLED WORKERS AND EXTERNAL COLLABORATORS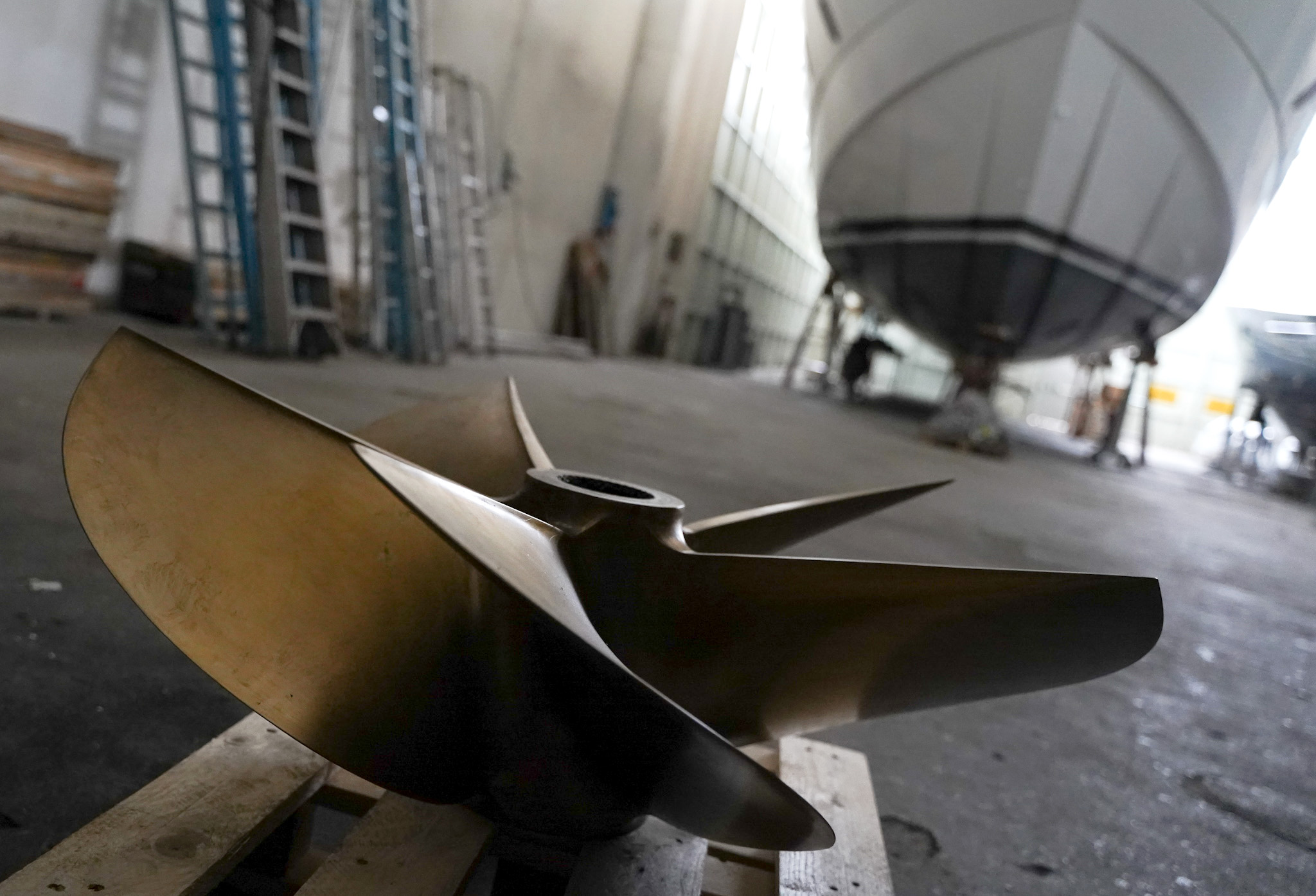 Refitting Yacht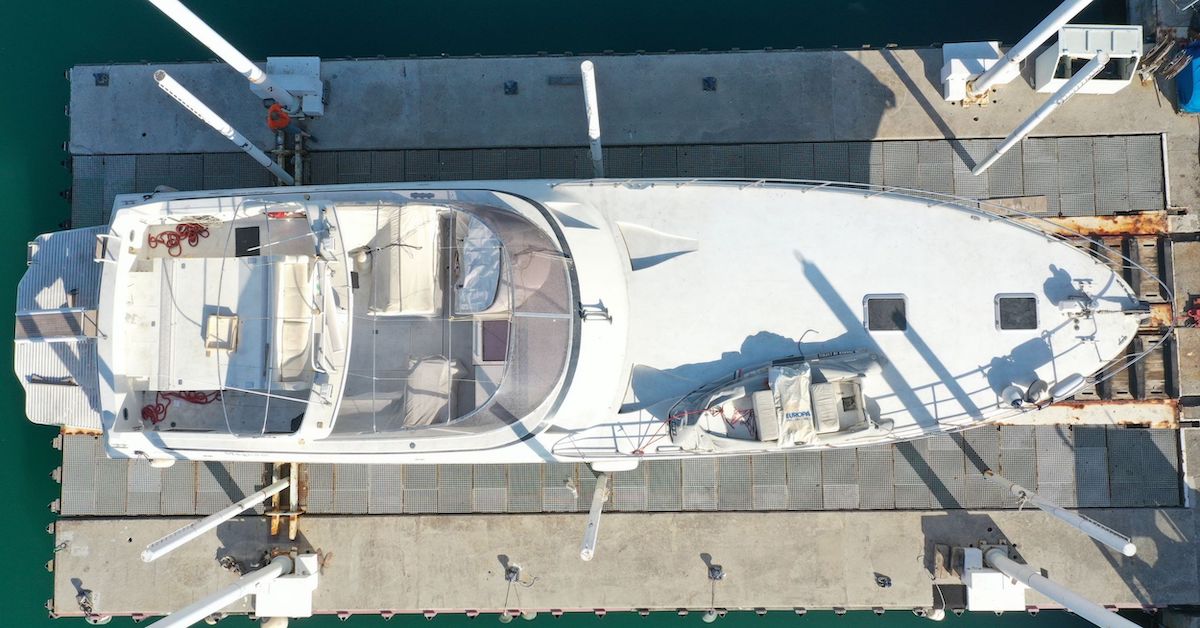 BEFORE/AFTER
Repair, restoration, renovation and refurbishment of wooden, fibreglass, aluminium and steel boats, ranging from structural changes to upgrades according to the latest technology.