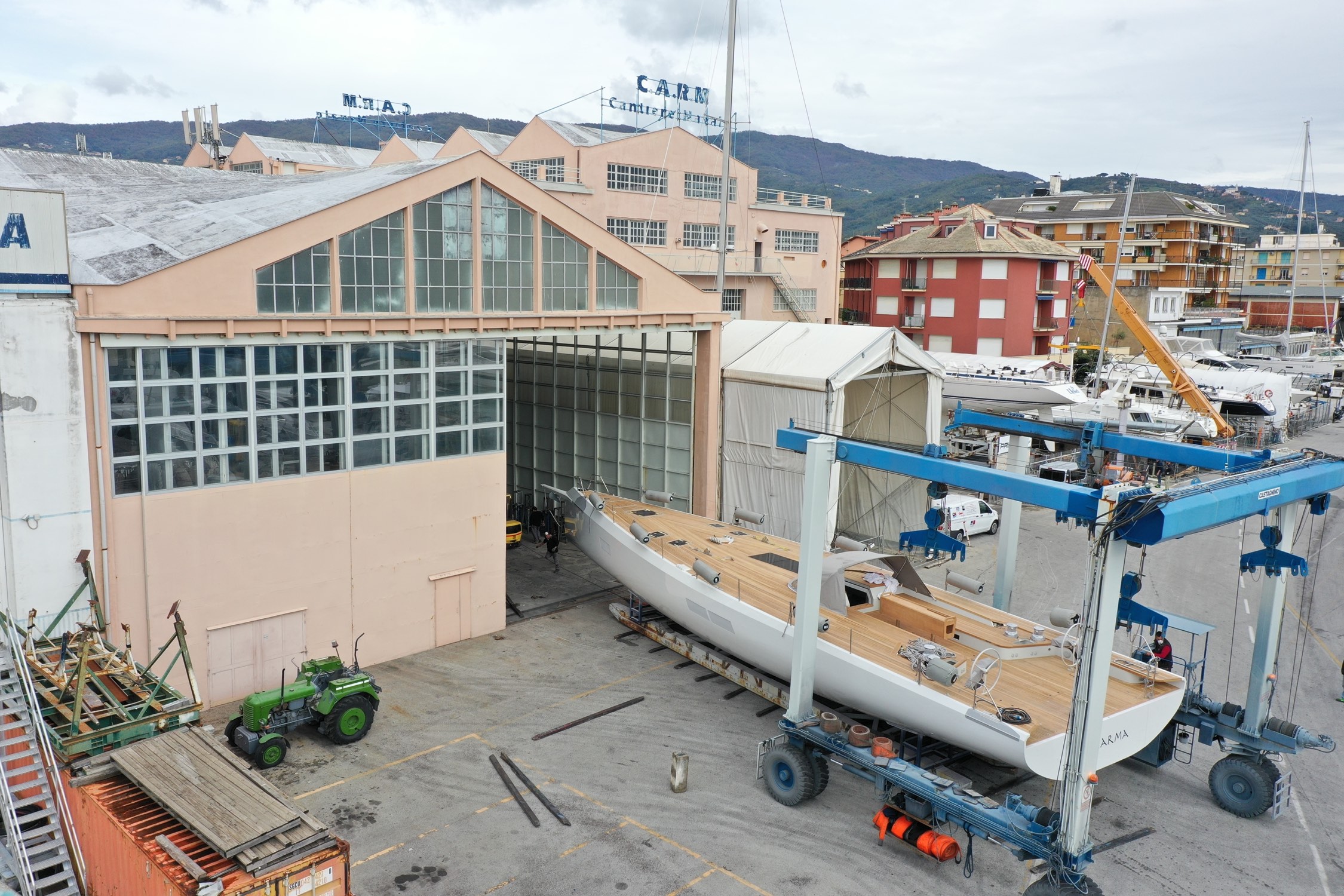 DRY BERTHING & CUSTOMER SUPPORT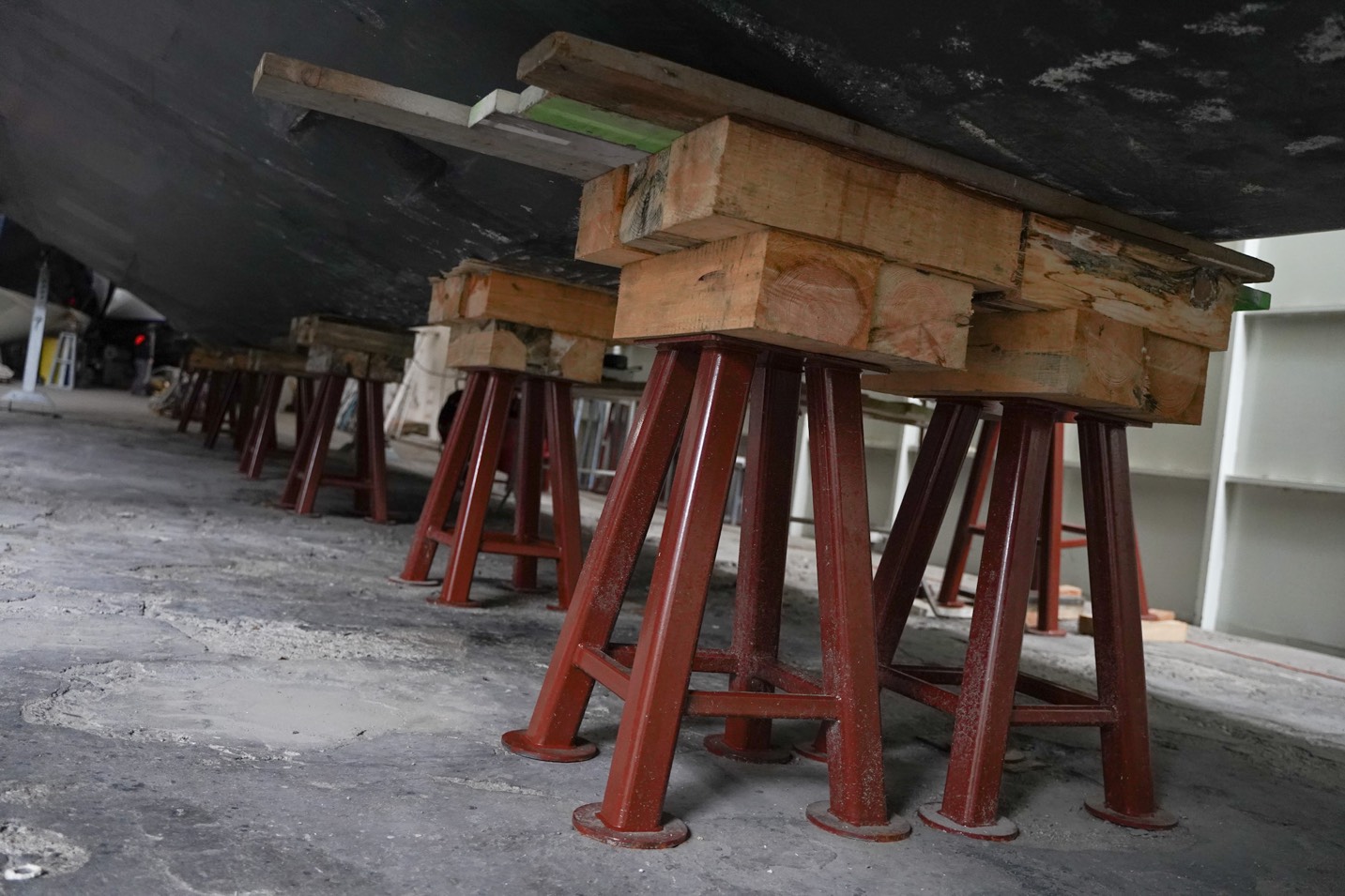 DRY BERTHING
CARM Shipyard's area devoted to dry berthingincludes two sections: the ground floor, for boats up to 40 metres long, and the first floor, where tenders and hulls up to 11 metres long are stored.
The Shipyard is equipped with machine workshop, electrical workshop, carpentry workshop, warehouse and several storage rooms for appliances and the storage of on-board equipment.
The dry berthing programme also includes ordinary maintenancetailored to individual vessels, with specific works on the hull, engines and on-board auxiliaries.
Inspired by the "laPlancia" model used by Carlo Riva in the historic Sarnico shipyard, the CARM Shipyard located its Technical Offices, Administrative Offices and Purchasing Office in the centre of the large shed vault, with a wide archway supported by side pillars, which also support two overhead cranes, each capable of lifting boats of over 10 tonnes.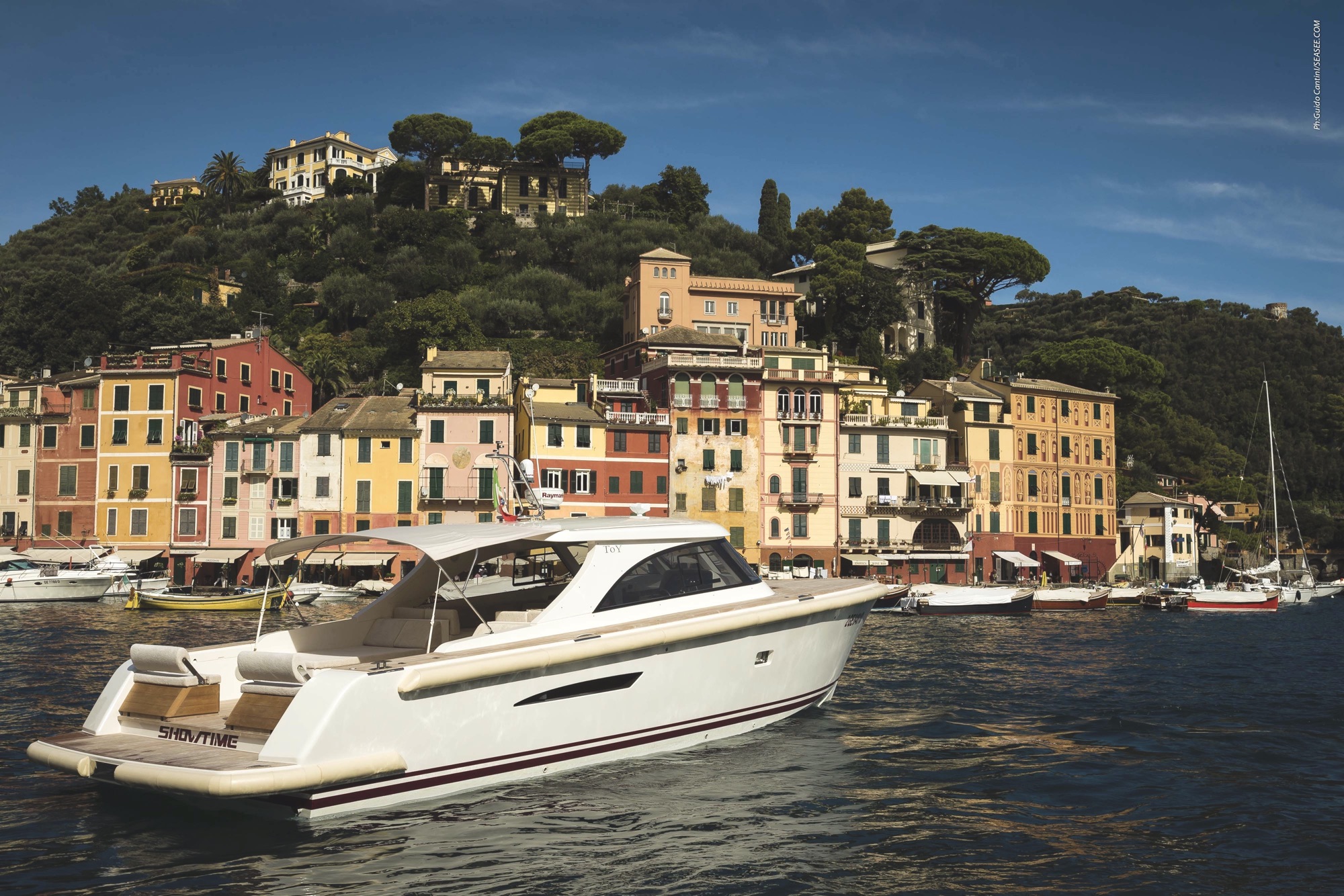 Our Shipyard provides its customers with an efficient service, also off-site. A team of professionals takes care of external technical support, ensuring fast and effective works at the customer's premises.
Thanks to its external customer support, the CARM Shipyard guarantees support and professionalism to its customers and their crews throughout the year.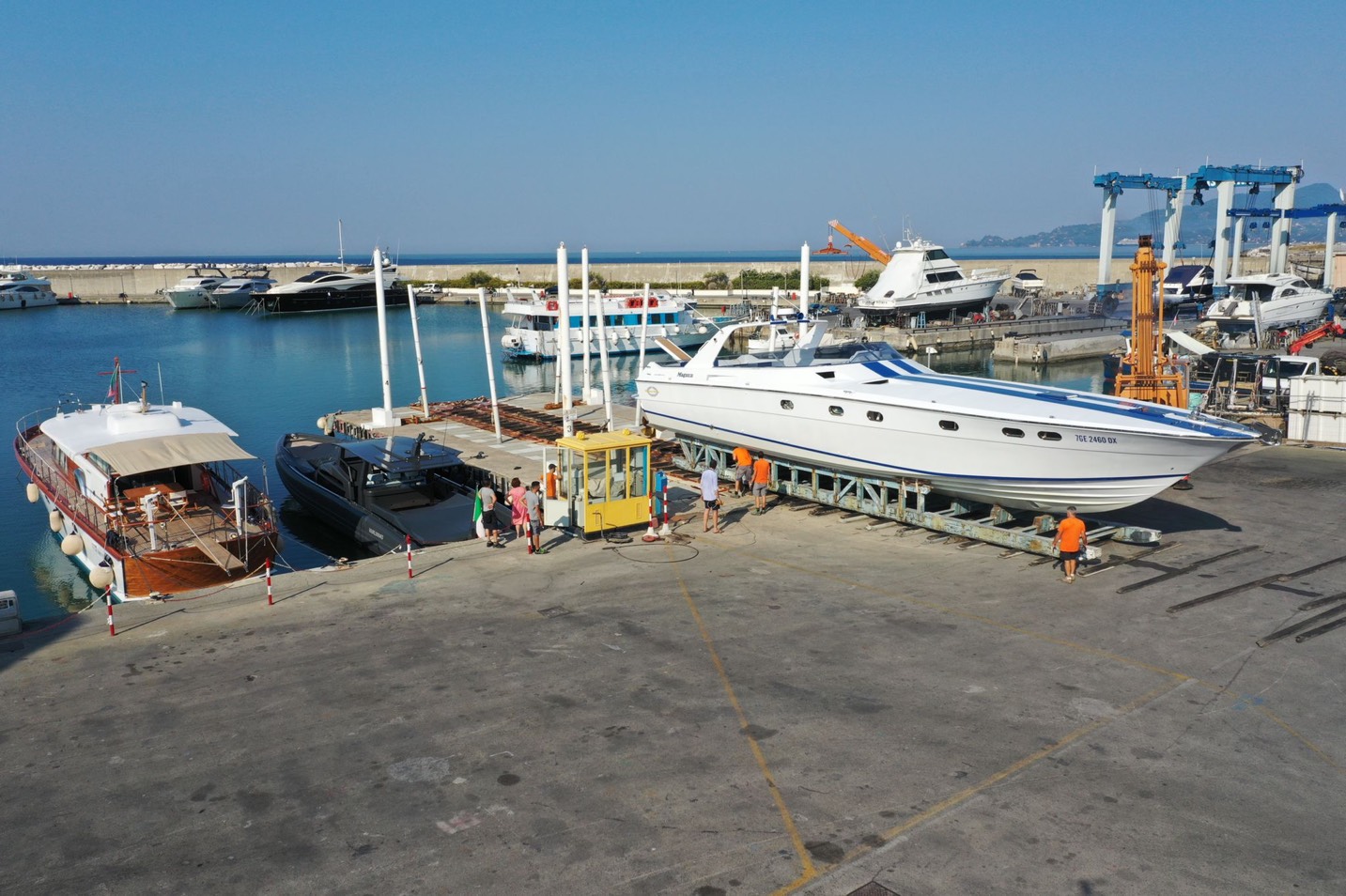 Five moorings for vessels up to 26 metres long are available in the stretch of water overlooking the Shipyard for pre-hauling and redelivery.